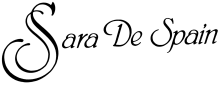 Fine craftsmanship, local artists, beautiful creations. 

Sara DeSpain began creating her work in 1974 and since then she has hand crafted all of her own work, opened multiple store-fronts, showcased at many art/jewelry festivals down the east coast all while maintaining a home and raising three children.

Her current store carries many artists from all over America who she hand picked for their skill and the individuality of their work.